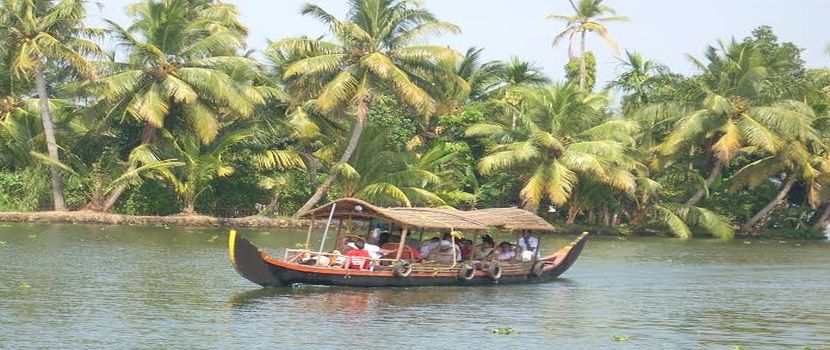 Kerala, known as God's Own Country, is a heaven on earth for all the nature lovers. Whether you are a lover of the hills, lush greenery, beaches, or love to explore religious and architectural marvels in your vacations, Kerala has everything to satiate the thirst of a tourist. This beautiful southern state has some of the most splendid tourist destinations that make it a favorite of tourists. Irrespective of the type of traveler you are- an adventure seeker, a peace seeker, a solo traveler, a honeymoon couple, or traveling with your friends or family, these best Kerala tour operator can present you with amazing Kerala tour package.
You can find hill stations, beaches, backwaters, hamlets, commercialized cities, and anything you might want to see in your favorite travel destination. The best Kerala travel agent can fix you a customized tour package for the paradise. If you are also booking your Kerala tour package, here are the places that you should definitely not miss out on.
When you are looking for the best travel destinations in Kerala, you will always find Alleppey to be topping the list. It is known for its splendid and unending vast stretches of backwaters. It is not called the Venice of the East without a reason. The picture-book setting of blackwaters, fringed by tall & green palm trees make it a travelers' favorite. You can also stay in the houseboats to get fascinated by the majestic beauty of nature.
Want to relax your mind body and soul while rejuvenating each part of yourself? Idduki is the right place for you in Kerala. Dense forest and high hills overshadow Idukki, giving it a completely different aura and setting. You can also enjoy the tea and spice plantation that could treat your eyes and the nose at the same time with scenic beauty and aroma.
For all those who love wildlife and would love to explore the wild flora and fauna of Kerala, Thekkady is where you should head to. The wild vegetation in Thekkady homes many wild four-legged beasts like elephants, bears, bison, lions, and the Great Indian Tiger. The exotic wildlife of Thekkady is something that attracts people to this place. You can also enjoy boating in the serene waters to drench in the tranquility of the place.
If peace and serenity are what you are looking for, Kumarakam is the place to go. This quaint little hamlet nestled right in the lap of Mother Nature can be a treat for all your senses. Its alluring scenery can leave your bewitched. The weather is also pleasant throughout this little quiet place. You can find a number of decorated lakes, enticing waterways, lush green paddy fields, and aromatic coconut plantations.
Another popular hill station to visit in Kerala is Munnar. It used to be the summer capital of the British owing to its natural beauty and the moderately cool temperature all year round. The unending stretches of lush green tea plantation are something that would make you gape. It gets draped in a sheet of mist and the green hills look even more exquisite.