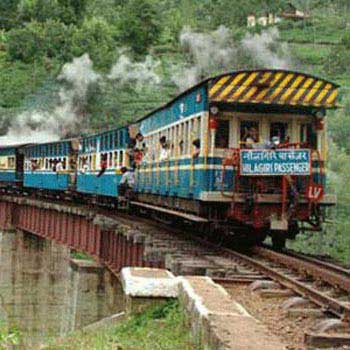 Travelling to a bustling tourist destination like Ooty can be made smooth and comfortable if you book Ooty packages online. A tour package could also save your precious time and your money significantly along with making your trip pleasurable and hassle-free.

Below are some of the advantages of an Ooty package.

1. A standard Ooty Holiday Tour package includes pick/drop service from/to the hotel by a chauffeur-driven car that takes care of your transportation woes. Also, tour packages are pocket friendly as you won't have to spend money on public transport.

2. Packages also include sightseeing trips by hotel cars or buses, and you won't have to spend time and money in searching for cabs.

3. Almost all of the Ooty tour packages offer major meals like breakfasts and dinners, which is again quite an advantage.

Make yourself ready not just for your Ooty tour package, but to encounter with the hidden beauty spots the natives know, plan to see a seldom held event and set to actually living in the community of friendly locals rather than just observing the panorama from a distance.

Book Ooty Travel Packages online and enjoy the pleasure of travelling in the hill station lays. While gazing at the misty mountains take in the invigorating breeze that fetches every time the wind blows. Most packages provide excellent prospects to explore the green environs as they open up a world of serenity and euphoria to you. While in the hill station the places one must not miss are:

Ooty Botanical Garden

Booking Ooty tour package will surely land you up at the picturesque gardens that encompass about 22 hectares of the landscape. The beauteous gardens have more than 600 species of plants and trees together creating a beautiful sight. The park also contains a fossil of a tree considered to be over 20 million years old. A hub of nature fanatics and lovers of long walks will find plenty of reasons to visit the park over and over again. For other than merely being pretty, the park is also a hub of several cultural activities held here yearly.

Doddabetta Peak

Doddabetta Peak is the most magnificent vantage point. Hold your cameras to the peak and take away some of the fascinating sights of the picture-perfect valley. Whether an ace photographer or just an unskilled one, you are bound to get some fantastic pictures of true beauty.

Ooty Rose Gardens
It is an excellent place to spend some romantic time with your spouse. Rose gardens are famous for various varieties of roses which can also be bought here. One can additionally purchase seeds and plants from here.
Other unique attractions to ask for in Ooty Holiday Tour.

Other attractions you can get to see with Ooty holiday packages comprise of a Wax Museum, boating at Pykara, aromatic tea estates, and more. Also, a little adventuresome sort of tourists can select to drive a little further towards the nearby national parks.

• Mukurthi National Park and
• Mudumalai National Park and
• Wildlife Sanctuary

These parks are home to several imperilled species of flora and fauna and are great retreats to the wilderness. With so much advantages, Ooty holiday packages are changed into a great holiday treat bequeathing you behind with marvellous memories of a holiday spent amidst nature's bounty.

What will the best Online Ooty Tours and Travel Company do?
An excellent quality tour and travel company will ask you to sketch out your trip. They will ask various questions where, why, how you would wish to travel and how long you plan to stay. Also, they will design according to what your travel budget is. They are providing services and solutions for airline ticketing, railway ticketing, events planning, hotel booking and passport & visa. They will gladly put together sample tour package to Ooty that describe options in transportation, accommodations, and estimated costs.
This entry was posted on July, 13, 2020 at 17 : 27 pm and is filed under Ooty Packages. You can follow any responses to this entry through the RSS 2.0 feed. You can leave a response from your own site.